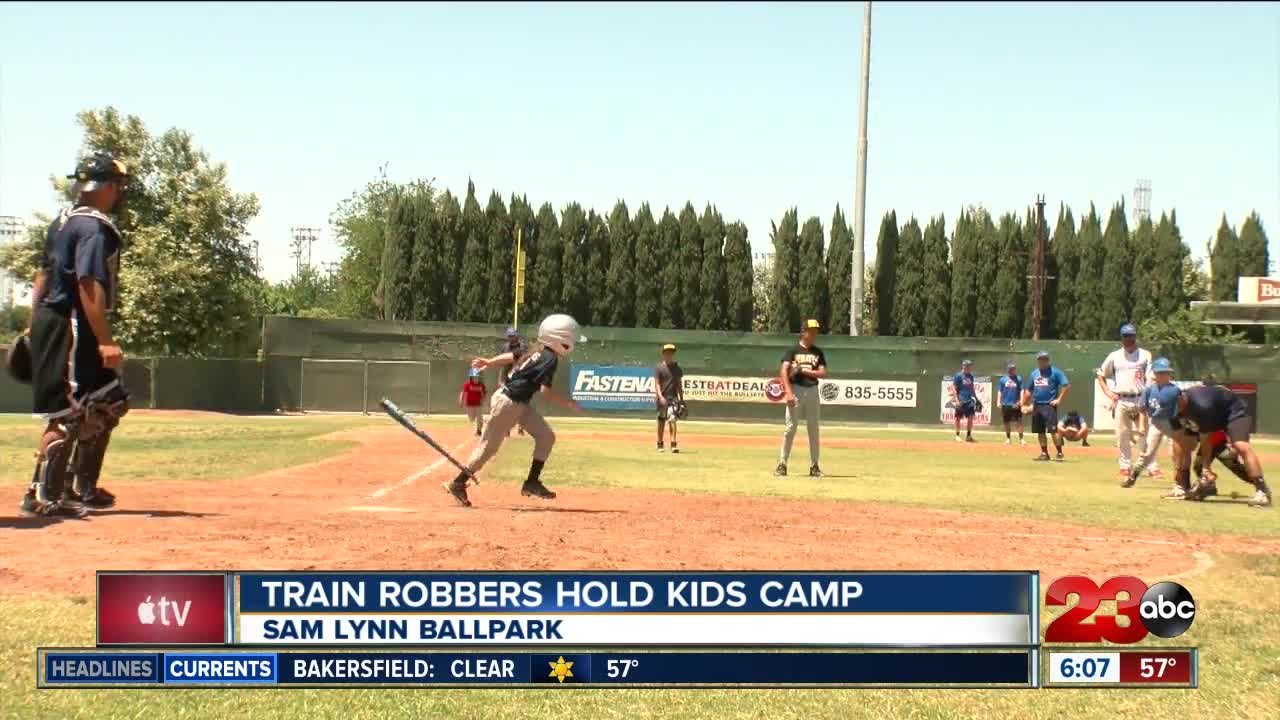 Upcoming Bakersfield Train Robbers Baseball Camps.

Bakersfield Train Robbers Kids Baseball Camps
7/28/2021
6:00:00 PM
Sam Lynn Ballpark
4009 Chester Ave
Bakersfield,CA 93301

You must print/fill out/bring this waiver to camp.
Camp Waiver
$40.00
The Bakersfield Train Robbers Youth 2021 Baseball Camps.

---

Coaches will give general hitting, pitching and baserunning instruction for kids ages 6-17. Activities include drills, games, and baseball related fun. Players and coaches from the ROBBERS will rotate stations with kids on hitting, fielding, baserunning and throwing.

---

FAQ

Camp is for ages 6-17
Payment is required to be made online at least 24 hours before start of camp
Players should come fully dressed in baseball pants and uniform.
Players are required to bring thier own gloves and bats.
Parents must sign a liability waiver at the camp.
There will be no lunch or food served to players.
PArents are welcome on the field at all times and can take photos at all times.